Main Content
Trusted Advisors
Since 1979
EXPERTS
Our people reflect our values: integrity, hard work, personal service, and knowledge. We are active members of the Association of Consulting Foresters.
Brad Thompson, Sr.
Brad started the business in 1979. He has been featured in publications such as
Covey Rise
,
Progressive Farmer
, and
TimberLines
, as well as
Entrepreneur
magazine. He is a former Commissioner of the South Carolina State Forestry Commission. Brad and wife, Pam, are the proud grandparents of six (and counting). He graduated from Clemson University in 1977 with a BS in Forest Management. He is a licensed Real Estate Broker and Registered Forester in South Carolina and Georgia.
Brad Thompson, Jr.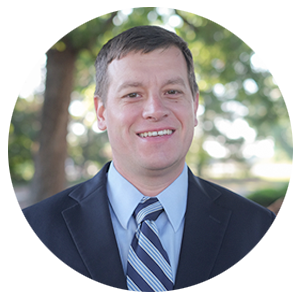 Brad joined the business following careers in the US Army and management consulting. An Afghanistan and Iraq combat veteran and US Army Ranger, Brad holds a Master of Forest Resources from University of Georgia, an MBA from Georgia Tech, and a BS in Mechanical Engineering from West Point.  Brad Jr. is married to the former Amie O'Bryan of Concord, NC, and proud father to two. He is a licensed Real Estate Salesman and Registered Forester in South Carolina and Georgia, and President of the McCormick County Forest Landowners Association.
Luke Penney
Luke Penney brings over ten years of forestry experience in woodflow management, timber marketing, silviculture, utility arboriculture, and fire management. He holds a BS in Forest Resource Management with a minor in Wildlife and Fisheries Biology from Clemson University. He is married to Carson Bacon Penney and is a proud parent to two children. He is a Registered Forester in South Carolina and Georgia, a licensed Real Estate Salesman and President of the Abbeville County Forest Landowners Association.
Forest Management—Little things lead to big things.

TIMBER SALES & APPRAISALS
Our clients plant, grow, and sell timber. We identify the right practices to meet client expectations. We then supervise the execution to ensure success.

REFORESTATION
We plan and supervise the site preparation and tree planting on thousands of acres each year.

ANALYSIS
Our clients often encounter challenges that require reconciling both the big and little pictures.

LOGGING SUPERVISION
Our clients provide high quality timber to a wide variety of wood consuming mills. We represent our clients' interests in achieving a successful sale. We use various control measures to ensure proper payment to our client.

PRESCRIBED FIRE
Clients with large ownerships benefit from rotational burns to boost wildlife habitat and property appearance.
FOREST CERTIFICATION
Certification offers benefits to some landowners.